Why to competently approach the development of an online store?
Website development
25.05.2016
1. AVERAGE PURCHASE STATISTICS FROM VARIOUS GADGETS:
*On the diagram, you can see the trend of increasing sales from mobile devices in 2015.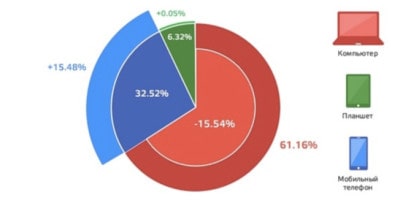 2. POPULAR PAYMENT METHODS FOR GOODS:
*According to statistics, 34% of buyers prefer to pay via LiqPay (cashless payments).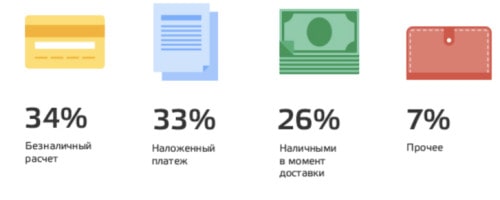 3. STATISTICS OF INFLUENCE OF DESIGN AND STRUCTURE ON ORDER FINALIZATION:
*When it seems that everything is so good, you can always do even better.

4. WRITING THE RIGHT CONTENT:
*Writing unique content is primarily needed for promotion in a search engine.